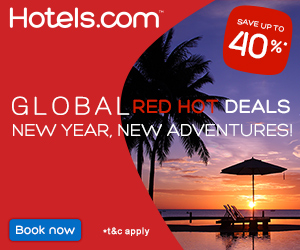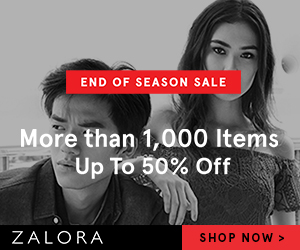 Blogging about myself, blogging my life is a personal perspective conversation, there's more life than blogging, to do what I love and I must stand up to live before I sit down and write,
linking words into paragraphs, punking keywords that hard it may sounds. For the success of expressing myself, I have to share my emotions in Asian culture, to show your emotions is seen of weaknesses or losing control but when I started to travel I've learned expressing myself is to be vulnerable, to make me vulnerable is to show my strength.Taking responsibilities and dreaming of goals go together, to live life, to have stories and tell the stories.To start blogging I spend a lot of time thinking about "what are the skills does the blogger need?"
When it comes to conversations I'm a type of a woman that not a lot of words coming from my mouth, listening to others while they talked is my best reward.When I started this hobby that turns to a passion I discovered myself that I'm enjoying to write, I can express what are the words from my mind, I wanted to share it thru writing.
Blogging honestly and writing about the topics in my thoughts and experiences.Research is also important in blogging to come up the right content of articles.
DISCIPLINE AND PERSEVERANCE
I must stand up to live before I sit down and write meaning even I wanted to sleep more I'm pushing myself to begin the to do things.When I started to blog I'm not thinking to be famous it's a hobby that makes me realized that I love what I'm doing. It a slow process of habit even though there might not time to write adding a new content regularly is important.
There was a time I'm asking myself "what am I doing is it right that I'm posting my personal life publicly?" and someone told me just continue because your heart is there. It nice to heard that other people give me the motivation to pursue blogging as they know I love what I'm doing.
I'm not leading an expert on my chosen topic as of today thousand of bloggers are discussing the subject.Sharing my knowledge of experiences to accumulate a certain article is my passion.
It's often difficult to find time for writing.I remember I heard from someone saying I have a lot of goals and motivation but I don't have an organization. I was blushing and feeling ashamed that time but it was a challenge for me, not a failure.It's very important to set the time and manage my priority and responsibilities before to sit down and write.
I'm always asking myself if this habit of blogging is on the right path of success, as long that I'm enjoying blogging it's not a matter for me to be famous I'm doing this because I think this is my choice.I wanted to share my travel experiences even I was started from a scratch.
SKILLS THAT MIGHT BE NICE TO HAVE AND TECHNICAL KNOWLEDGE
To start blogging it's very difficult a lot of errands, a lot of works before to set up the content of website like page builder, permalink, to install plugins, posting pages, processing, themes, where would be the position of the images and so on which I never learned before, I'm not a superwoman when it comes to programming software but life is a lot of surprises, every day we learn.
Search Engine Optimisation(SEO) this is very important in all website user's as a beginner blogger I must to optimise my website performance in Google search for speed,I should make navigation clear and well used in Internal link for the important relevant content and  to recognized the content of my website I must to find the right and reliable website hosting before anything else and my choice is SiteGround their services are faster, be trusted, safe and the support team are better.
"HyperTextMarkLanguage(HTML) is the standard markup language for creating web pages and web applications.With Cascading Style Sheets(CSS), and JavaScript, it forms a triad of cornerstone technologies for the World Wide Wed according to Google definitions. But oh my goodness! Do you know about it? Technically when I started to create my website I stock up in research what is all about this strange web development, to make simple it develop this to design and redesign the layout of my blog according to my needs.
As a beginner in the world of travel website blogging is much more important that I'm connected to all social media like facebook, google+, twitter, youtube, Pinterest, Tumblr, Instagram and a lot more to recognized and to market my site so that people will know what is the subject and not only content of my articles, life change huh ?? before I'm not familiar with this shocking networking .
Blogging is often equated with writing articles but is no longer enough, instead, I can enhance my articles with video, images, and not just text. as such, I can deliver and publish additional interesting content. It is important for me the first impression of my audience as a new blogger. The layout of the blog, colors, headings, the loading time to influence the perceptions of my blogs to the new readers has read long before of the text.