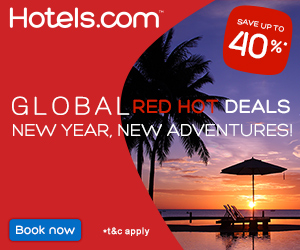 Is an independent city-state on France's Mediterranean coastline, a place famed for its glamorous and wealth. Monaco is a historical and statistic district that the nickname " The  Rock" in the French word "Le Rocher". Well-known for its prestigious Grand Prix motor race which runs through Monaco's streets once a year, the European Poker Tour and more well-known is Monte Carlo this glamorous palace is full of frescoes, sculptures, and features an astonishing gold and  marble atrium, a soaked in sun at Larvotto beach, money in Casino and expensive champagne.
TOP VISITS IN MONACO
THE PRIVATE COLLECTION OF ANTIQUE CARS OF PRINCE RAINIER III
An awesome collection of 1800 cars to present day, the formula racers were outstanding a certainly worth visit in Monaco a personal collection for car lovers. Many of the models on display are exclusive ones having built as per the demand of the Royal family. Get to see a jet car, a boat car, and a tank car you will impress the condition of beautiful cars which apparently run regularly. Prine Rainier began collecting old cars from the 1950s hundred-odd different cars from a 1903 DE DION BOUTON to the 2013 LOTUS F1 via HISPANO SUIZA, ROLLS ROYCE, LINCOLN, FACEL VEGA, DELAGE, DELAHAYE, PACKARD, HUMBER, NAPIER, FERRARI, MASERATI, LAMBORGHINI, ALFA ROMEO.
OCEANOGRAPHIC MUSEUM OF MONACO
A museum of a marine scientific collection of underwater life in Monaco-Ville.  When I visited this museum  I took the bus number 100 from Nice where the bus station next to MAMAC/Theatre of Nice a 50 minutes trip along the beautiful coastline and cost 1.50 Euros each way, the train only takes a half hour for 3.50 Euros. When you want to visit inside to experience the aquariums of marine life is a bit expensive for the entry fee at 20 Euros per person.
I would recommend anyone to visit this world-famous casino in Monaco is a beautiful, impressive with decorative ceilings. Make sure you're cocktail dress right and spend touring around the cost of 10 Euros for entrance fee plus your passport or any identification papers and photographs are not allowed.
To look outside you will say to yourself "wow" lined up of attractions expensive cars like Lamborghini's, Mclaren's, Bentley's, Porsche's and Ferrari's
Right near to the Grand Prix circuit or identified as the first corner of the Monaco Grand Prix track. The little church under the train station of Monaco absorbs the interesting history and atmosphere of this very old church.
In Monégasque tradition, the bride of Sovereign Prince of Monaco lays her bridal bouquet at the chapel after the wedding ceremony. Prince Albert and Princess Charleen choice this church in their wedding place in 2011.
PRINCE'S PALACE (Palais du Prince)
The Prince's Palace of Monaco was the home of the Grimaldi family.The palace is situated on a hill. Spectacular views all around way up and taking some lovely photos of Monaco perfect for spotting the harbor.  You were able to see the changing of the guards happens every day around 11:55, a  little band marches out and there's a lot of ceremonial
presentation of arms about 15 minutes. To the beat of drums, the royal pageantry includes two columns of guards in full dress white uniforms (dark-colored uniforms in winter) blue helmets and shouldering rifles with bayonets or swords.The palace has two guards houses one at each side of the main entry into the palace. The guards can stand in front of this house but often retreat inside to get out of the heat. If the flag is out, it means the Prince is in residence. The crowded with a tourist who after the ceremony, dispersed into the nearby souvenir shops and down the pedestrianized lanes to seek out a patio cafe or a bakery that offered take away baguette or pizza slices. This is one of the few things to do in this city of millionaires.
I visited Jardin Exotique when I was in Cannes France. This garden is set on to of the Monaco La Condamine, above the cemetery and the Princess Grace Hospital. One can get their either Monaco bus number 2 or by taking many steps and several lifts. No matter how you get there, you will be amazed of the magnificent garden, laid out on several terraces with big deliberation. There lots of cactus and succulents, some as big as in Mexican desserts. The place is perfect for this garden, built-in about 20 years and facing southeast. There are nice paths, some steps and lots of vegetation, even down the 220 steps (I counted) to the bottom of the cave are slippery and uneven. There are magnificent views of Monaco great place to relax.
If you like swimming (I don't know how to swim) and are a competent swimmer then swim the Riviera is the holiday for you. Not only you get the chance to see the Riviera from a view that many will never experience but also the afternoons are spent visiting the area of Monaco.
Great if you have a limited time in the state or can't easily get around. However it is a bit pricey at 22 euros per person that last about an hour and has about 10 stops, it has headphone facility to keep you informed. This is a must do if it's your first visit. It is an easy way to get all the main sights as Monaco is hilly. You can easily pick up the bus at the cruise port. The bus comes easily enough that it is easy to hop on and hop off. Everything in Monaco is within walking distance so getting on your feet is ultimately rewarding
Monaco has been ruled by the Grimaldi family making that line the oldest ruling family in Europe. Since gaining its independence from the Republic of Genoa in 1207.Monaco is the second smallest country in the world at just 0.75 square miles (smallest is Vatican City). Monaco's total land area is about the size of New York City's Central Park. It takes just under an hour to walk the width of Monaco. Despite its small size, there are several higher education institutions within the country, including the Rainier III Academy of Music and the Nursing School at the Princess Grace Hospital Complex. Hollywood has long had a love affair with the tiny principality. In fact, more than 50 films have been taken place in Monaco, including Iron Man 2, Madagascar, and Europe's Most Wanted. Grace Kelly first met Prince Rainier III at a photo-shoot during the 1955 Cannes Film Festival. He proposed with 10.47 karat ring during a diplomatic trip to the states later that year. In keeping with tradition, however, Kelley's Philadelphia-based family had to pay the royal family a whopping $ 2 million dowry. Kelley's 1956 wedding to Prince Rainier-watched by an estimated 30 million on television- was outdone by the birth of their first son, Albert II, who currently rules Monaco.
The occasion was marked with 21-gun salute and the day after was declared a national holiday( November 19 my birthday). Prince Albert II attended Amherst College in the U.S. where he studied a number of subjects, including political science and economics. He has also played on Monaco's national soccer team and competed in three Olympic games as part of Monaco's bobsled team. In 2011, Albert married Charleen Wittstock an Olympic swimmer from South Africa. Three years later, the couple welcomed twins daughter Gabriella and son Jacques. Although Gabriella was technically born first, Prince Jacques was declared next in line for the throne because priority is still given to male children. Monaco stopped collecting income tax back in 1869 because the country's casino raked in more than enough cash to sustain government operations. Monaco has the largest police force in the world per capita. Not surprisingly, it also has the most millionaires and billionaires per capita. Contrary to popular belief, Monaco is not much of a tax haven for the wealthy, despite the lack of income tax, residents are charged a 19.6 percent value-added tax on goods and services, and corporations must pony up a third of their total profits.
Every September the city hosts the Monaco Yacht Show, where more than 500 companies exhibit the newest yachts on the market, including so-called super yachts. In the spring, there's the Monaco Grand Prix, a Formula One race held every year since 1929.
When the Grand Prix is in full swing, the Hotel de Paris sells close to 2000 bottles of champagne. That bubbly is housed in the hotel's wine cellar, one of the most legendary in the world. The collection, which dates back to 1874 boasts 450,000 bottles including 55 different kinds of champagne.
At night, tourist and local clamber into Jimmy's nightclub known as the "Temple of Clubbing", the spot draws in American, Italian, and Parisian jet-setters and international celebrities.
Never underestimate the power of small just like Monaco, small but powerful. Discover the hidden gem of Monaco and visit this country. COME!!!