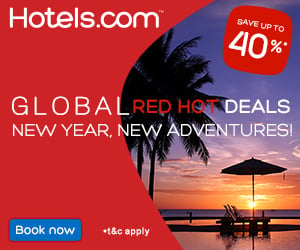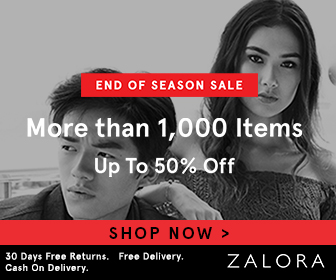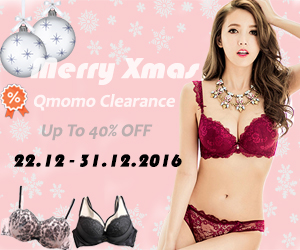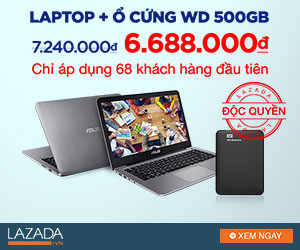 FRENCH RIVIERA ( Cote D'Azur) Is the Mediterranean coast of southeastern France. It famously glamorous celebrities, yachts, beach resorts.French Riviera has a total population of more than two million. Most towns are best to explore by foot and established holiday destination. It is a playground and vacation spot of British, Russian and other aristocrats such as Queen Victoria and King Edward VII when he was Prince of Wales. Over a hundred museums and more than 150 galleries keep the artistic alive. In the wake of Picasso, Matisse, and Bizet.
1. SAINT-TROPEZ  When I visited this place I heard the saying "God created Brigitte Bardot or they called it BB" in 1950's  she is in love on the beaches of St-Tropez and build a place for her to stay.Now this place is visited by celebrities and famous people. It is a summer destination for kicking your heels up on the night at punctuated by five-star dining and be a beach bum during the day. Every year of October they celebrated Les Voiles De St-Tropez is full of beautiful yachts. You will be stunned by the visual spectacles with the yachts classic, the walleye, and the top end modern racers all in one regatta.
2. CANNES FRANCE – This place has been a part of my life since I arrived in France. Located in the Alpes-Maritimes department and a  host city of the annual Cannes Festival and the town lives up to the motto,"Life is a festival". Cannes beaches privates are huge attractions for its expensive hotels, seaside food, and drinks services but you can optimize for the public beaches in Palm beach Casino, Mandelieu, and Cannes la bocca. Cannes is also a host for "Festival D'art Pyrotechnique De Cannes" participated by different countries and can witness its magnificent with music and fireworks display working together a family and friends atmosphere.
RESTAURANTS, PUBS,  AND HOTELS IN CANNES
Morrison's Pub- An Irish pub for drinks and sounds with the DJ
Ma Nolan's- An Irish Pub in town
Charly's Wine bar and Champagne – if you want an atmosphere of  sounds, dancing, foods, and drinks try to visit this venue at Le Suquet Cannes
Le Vesuvio – Pizza Place along Boulevard de la Croisette
Zoa Sushi Restaurant – if you are sushi lover I suggest trying their sushi's are amazing and artistic to the plate.
Caffe Roma- An Italian, French Restaurant and bar
Steak and  Shake- American fast food , looking for a hamburger?
Big Fernand Cannes
InterContinental Carlton Cannes- it's an expensive lifestyle hotel, restaurant, and  luxury venue events
Le Relais Hotel Martinez
Hotel Barrier Le Majestic Cannes
Le Grand Hotel
Sun Riviera Hotel
Okko Hotel – New hotel next to train station of Cannes
Astoux et Brun – I love seafood I highly recommend this restaurant. A French, Mediterranean, Seafood restaurant even local impressed to the fresh oyster and fish soup they serve
WALK AROUND TO EXPLORE CANNES
La Croisette is a busy shopping street with authenticated expensive clothing shops
Rue d'Antibes
Le Suquet
Rue Meynadier
Palais des Festivals et des Congres of Cannes
La Croisette Casino Barriere de Cannes
Palm Beach Casino
Plage Mace
Plage du Martinez
Museé de la Castre
Marche Forville
Ilés de Lerins  Consist of two islands,  Saint Marguerite largest island approximately 3 kilometers in length (East to West) and 900 meters across.The island story is famous for its fortress prison, "Man in the Iron Mask".The second is Saint Honorat island approximately 1.5 kilometers in length and 400 meters wide, the island has been a home community of the monks. A day trip by boat from the bay of Cannes about 30 minutes transfer and can explore by walking, good for a picnic and group tour. I explore this island by kayaking from Palm beach of Cannes and straight to the island for about 45 minutes more depending on how you manage your kayak.
3.  NICE FRANCE –Is on the southeast coast of France on the Mediterranean Sea, is the fifth most populous city with about 1 million in the area of 721 km2 and the second- largest city in the Provence-Alpes-Cote d'Azur region after Marseille. The city is nicknamed "Nice la Belle(Nissa La Bella)". Nicean surroundings have attracted not only those in search relaxation but also those seeking inspiration. The clear air and soft light have particularly appealed to some of Western culture's most outstanding painters, such as Marc Chagall, Henri Matisse, Niki de Saint Phalle and Arman. Their work is in many museums, Musée Marc Chagall, Musée Matisse and Musée des Beaux-Arts. You'll enjoy exploring its restaurants and walk up to Castle Hill for a beautiful view of the city, the blue water that gave the Cote d'Azur stress-free.
EXPLORING THE BEAUTY OF NICE FRANCE
Castle Hill – My first visit was I took the elevator up very easily and the view was fantastic, a good treat for real photographs. I return back again the second time around climbing my steps up to the top a hike fun experience.
Old Town (Vielle Ville)
Cathedrale Sainte-Reparate
St. Nicholas Orthodox Cathedral, Nice
Marche aux Fleurs Cours Saleya – Old Nice
Promenade des Anglais
Place Garibaldi
Place Massena
Phoenix Parc Floral de Nice
MAMAC (Musée d'Art Moderne et d'Art Contemporain)
FOOTBALL STADIUM OF NICE ( Allianz Riviera Stade de Nice) The stadium has the capacity of 35,624 people. The stadium's opening was on September 22, 2013 for a match between OGC Nice and Valenciennes. It is a multi-use stadium in Nice France, used mostly for football matches of host OGC Nice and also for occasional home matches of rugby union club Toulon. French people are very much in love with football game don't get wrong they are emotionally supporting their team.
RESTAURANTS IN NICE
Chez Freddy- French, Seafood, Mediterranean restaurant at Saleya Vieux Nice
Le Grand Blue – it's my favorite restaurant in Nice when I'm craving for seafood
Restaurant-tapas ALTO – Pizza, Italian, French foods they served at Barla Nice France
La Trattoria – the best pizza in town  and outstanding attention details customer service
Sushi Lune- Japanese, Sushi and Asian restaurant at Jean Jaures Nice
Le Grand Cafe de Lyon-  Cafe, Bar, French restaurant. My hangouts along avenue Jean Medecin
Cafe du Palais- Stopped for coffee, desert and exploring the old village of Nice.
ARK- good place for people watching in front of beach area in old Nice
4. VILLEFRANCHE-SUR-MER 
Villafranca Marittima, Italian is a commune in the Alpes -Maritimes department. Villefranche-sur-Mer adjoins the city of Nice to the east along Mont Boron,Mont Alban and Mont Vinaigrier and 10 km southwest of Monaco. The town limits extend to the hills surrounding the bay climbing from sea level to an altitude of 520 m(1,750ft) at Mont-Leuze. The tree "Corniches" or main roads linking Nice to Italy pass through Villefranche. The bay is notable for reaching a significant depth only a short distance from shore.
PLACES OF INTEREST TO VISIT
Eglise Saint-Michel – In the heart of old town was built in the 1750s in the baroque Italian-style where originally stood a more modest early fourteenth-century church.
The Chapelle Saint-Pirre (Saint Peter's Chapel) dates from the 16th century.
The Rue Obscure(fr)or Dark Street is a passageway under the harbor-front houses which date back to 1260.
The Villa Léopolda on the hills surrounding was once the residence of King Leopold II of Belgium and has been tagged as "the most expensive house in the world". The villa is situated 18 acres of grounds.
5. CAP-D'AIL 
Capodiaglio in Italian word, it borders the district of La Colle in the Principality of Monaco. Plage la Mala is prized by many days- trippers from Monaco and Nice.
6.SAINT JEAN-CAP-FERRAT
Italian San Giovanni Capo Ferrato. Its tranquility and warm climate make it a favorite holiday destination among the European aristocracy and international millionaires.
7.BEAULIEU-SUR-MER
Is known as a beautiful Mediterranean resort village with quality marina facilities. It is also known the site of the Villa Kerylos( Greek-style property built in the early 1900s by French archaeologist Theodore Reinach) and nice place for retirement.
8.ANTIBES  
This overlooks luxury yachts moored at the Port Vauban marina and a chic resort with the buzzing nightlife and the Jazz music festival.
9.JUAN-LES-PINS
It is situated between Nice and Cannes, 13 km from Nice Cote d'Azur Airport.
10.SAINT-RAPHAEL
Is a commune in the Var department in the Provence -Alpes-Cote-d'Azur region in southeastern France.In 1799 Napoleon Bonaparte and his forces arrived by ship from Egypt, prior to his coup d'etat in Paris, and landed at a fishing village that was the commune of Saint-Raphael.
11.FREJUS
It neighbors Saint-Raphael effectively forming one town. The north of the commune forms part of the Esterel Massif is a Mediterranean coastal mountain range in the departments of Var and Alpes-Maritimes in Provence, southeast France.
12.SAINTE MAXIME
The small town is south facing at the northern shore of the Gulf of Saint-Tropez. Sainte Maxime was founded by the Monks from Lérins Islands outside Cannes.
Are you ready to visit French Riviera and discover the wonderful places?  We will do something new and continue to explore, prepare yourself well for a journey and embarking on your travel, as I begin to envision your trip in details. Let's go!